28. 02. 2019
We have announced the 5th annual competition of the Czech Biathlon Super Shooter
The company Hamé, as the main partner of the Czech biathlon, announces the fifth annual competition for the best shooter in the categories of teenage boys and teenage girls in cooperation with the Czech Biathlon Association.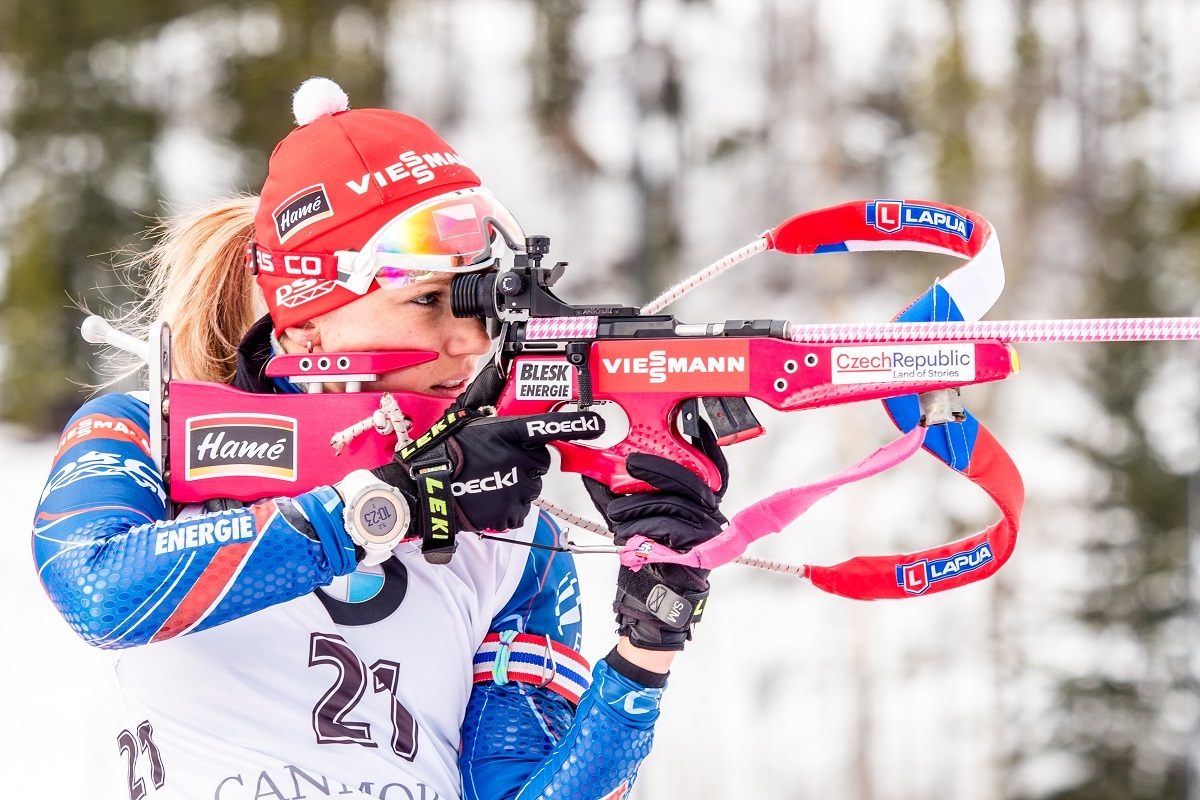 In the total of nine competitions of the Czech Biathlon Cup in the 2018-2019 season, the promising ones of the Czech biathlon will be competing for an award in the form of an annual stock of Hamé groceries. The overall winners will receive not only different types of spreads, pates and other meat products, but also jams, vegetable and tomato products or baby food, including the products advertised by the senior biathlon stars. So they will take care of the quality food in the next preparation. The partial awards will be given to the winners of the individual races of the entire series.

We keep the rules of this competition the same as in the previous years, when the decisive criterion is flawless shooting. We are aware that this is an essential part of the overall performance that we can then compete with the best ones in international competitions. This is evidenced by the fact that it is not only in the SP and IBU Cups, but also in the youth categories such as the IBU junior cups, MSJ, MSD, MEJ, EYOF, etc.", said the ambassador of the competition for the best shooter, Mr Vlastimil Vávra - ČSB Youth Coordinator and ČP Competition Manager.

Also thanks to this project, the company Hamé wants to be the partner not only of the biathlon representation but of the whole Czech biathlon. This Czech food company, in agreement with the Biathlon Association, tries to support the development of new talents in the long term, which will once follow Michal Krčmář, Veronika Vítková or Ondřej Moravec. This is why the company Hamé supports also this competition, which should help even more in the motivation of young and prospective Czech biathlonists.

The award for the winners will be solemnly handed over to the winners at the final round of the Czech Cup in Harrachov.

The winners of the last year's competition for the best shooter and with more than 130 teenage boys and teenage girls from the whole country were Ondřej Mánek from SKS Vimperk from South Bohemia and Magdalena Bergerová from Jilemnice. They achieved victory by gaining 22 shooting points during the four rounds of biathlon races of the Czech Cup in the 2017/2018 season.

You can find the rules of the competition on www.fandimebiatlonu.cz, where the continuous ranking of the competition and the overall results are also published.