28. 02. 2019
At the National Food Collection, we donate more than 3,000 pieces of Hamámek baby food
For the third time, the company Hamé has become the partner of the National Food Collection which will take place on Saturday, 11 November within it framework, the Food Bank will be donated a total of 3,155 jars of infant food with a total weight of 1.77 tons, which can be used for beneficial public purposes.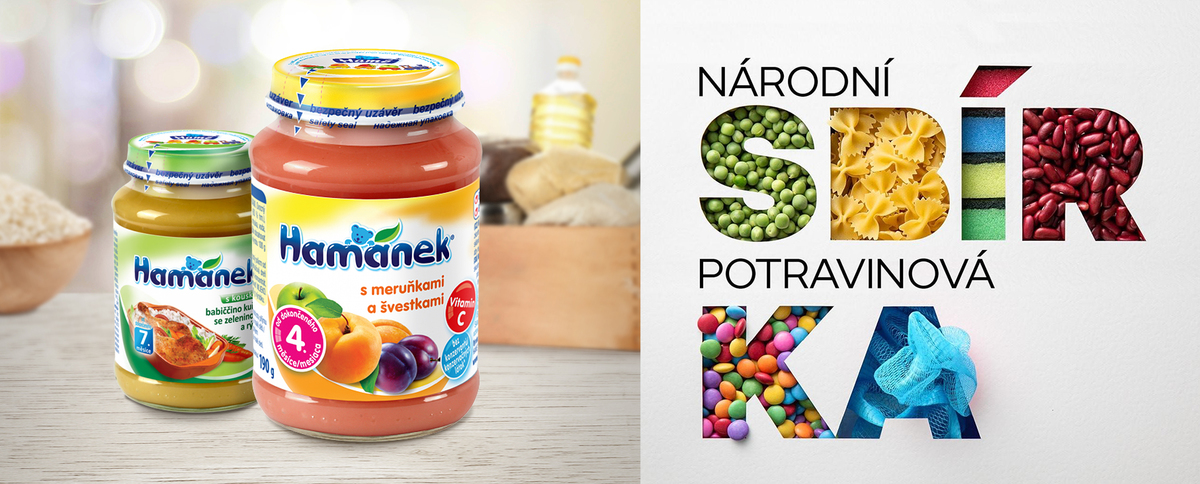 "We are proud to become the partner of the National Food Collection. I consider it to be a significant and already traditional charity activity in the Czech Republic. It is necessary to help and if we can help, as a Czech company, the people in the country where we live and in the regions where we manufacture our products, we will do it. Especially when majority of our portfolio consists of durable products that are ideal for this charity activity," reminded Paweł Szcześniak, CEO Orkla Foods for the Czech Republic and Slovakia, where the company Hamé and its subsidiary Vitana are joining into together.

Interestingly, if the donated food jars were placed in a row in succession, they would take a length of more than 205 m.Baby food will feed the children through consumer organizations such as local departments of social and legal protection in the particular regions, asylum homes, children homes, charities and parishes.

The National Food Collection, organized by the Business for Society, will be held on Saturday, 10 November. This year, more than 660 stores from all regions of the Czech Republic will join the 6th annual event. The groceries and drug-store goods will be delivered to single mothers, seniors, asylum-seekers, and others in need. The annual wave of solidarity is also highlighted by volunteers who will help put the collection into life.

The goal of the national charity event of the National Food Collection is traditionally to show solidarity to those who lack sufficient resources for basic groceries or drug-store products. By purchasing them, the people can help and also show that they are aware of the difficult situation people live in. The National Food Collection is organized by BpS - the Business for Society in cooperation with the Czech Federation of Food Banks, NADĚJE, Salvation Army, and the Charity of the Czech Republic. A number of non-profit organizations and thousands of volunteers also participate in the realization of this collection. The patronage of this year's even - already the 6th annual event, has been taken by the Minister of Agriculture, Mr Miroslav Toman.

The overview of all stores where the collection will take place is on
www.narodnipotravinovasbirka.cz.

The company Hamé also develops other CSR activities, e. g. supporting dozens of different activities and projects across the country.